The southern part of Mexico City is made up of 5 delegations that are Milpa Alta, Xochimilco, Tlahuac, Tlalpan and Coyoacán. Many places of interest are located in this area of ​​the city. Beautiful parks and forests, gardens on the water, museums, theaters, markets, culture, history and fun are just a few examples of the diversity that can be found in this part of the city.
Thanks to the excellent location of our executive hotel in the southern zone of Mexico City, it is possible to carry out as many activities as you wish. Suites Coben offers easy access to some of the country's capital's most iconic attractions, allowing us to provide you with a well-rounded stay to make your business trip unforgettable.
Attractions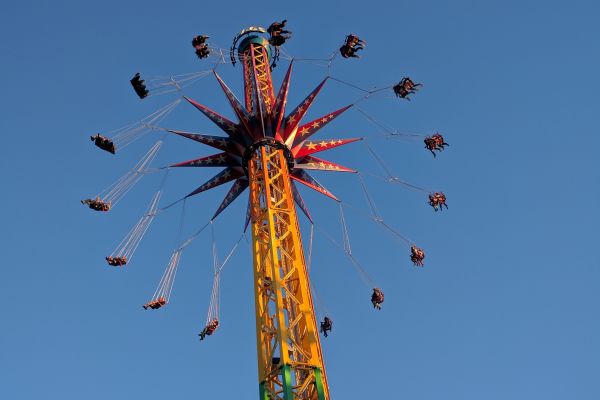 Six Flags
The theme park par excellence in Mexico City, offers about 50 extreme games and attractions for its visitors, among which the largest collection of roller coasters in the country stands out. A must for those looking to feel the adrenaline to the fullest.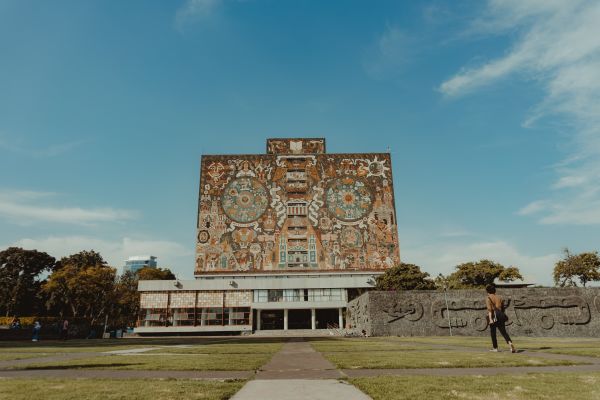 National Autonomous University of Mexico (UNAM)
The largest and most important public university in the country also opens the door of its facilities so that visitors can get to know and enjoy its attractions such as the University Olympic Stadium, the Sculpture Space, the Netzahualcóyotl Concert Hall, the Museum of Science and Art, the Museum of Modern Art and Universum, which is the Science Museum.
Nurseries of Coyoacán
Founded by Miguel Ángel de Quevedo (known as the "tree apostle"), the official name of this place is Parque Nacional Viveros. This is one of the main green areas of Mexico City, where visitors can appreciate a large number of natural species.
Theater of the Insurgents
Located on the longest avenue in Mexico City, this venue was built with the aim of having a large forum. A large mural, made by Diego Rivera, adorns the façade that welcomes all those who love quality performing arts.
---
Magical neighborhoods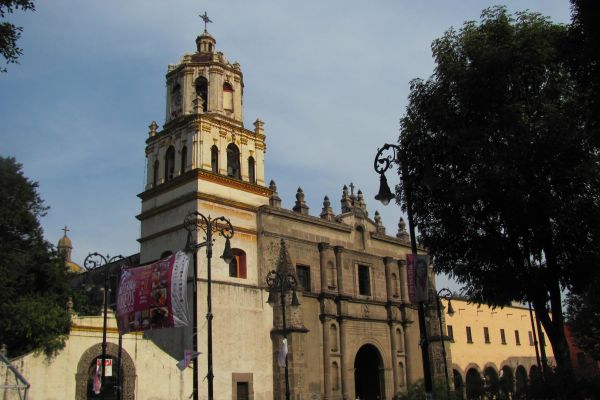 Historic Center of the Coyoacán neighborhood
Enriched by cafes, bars, restaurants and bookstores, Coyoacán is an incredible Magical Quarter where ancient temples, old mansions, colonial squares, markets, museums and typical crafts converge.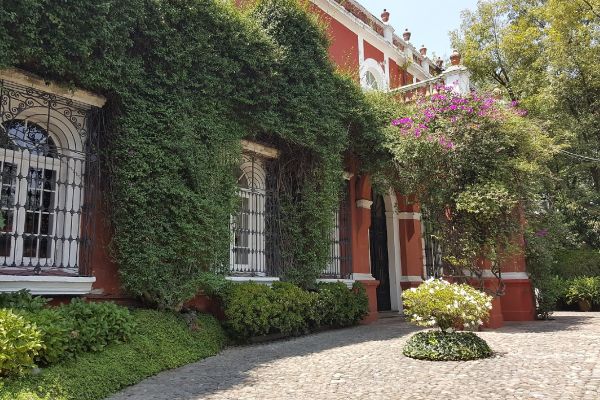 Historic Center of the San Ángel neighborhood
San Ángel is the Magical Neighborhood that best preserves its original attributes that consist of old and beautiful mansions (which are full of stories and legends), as well as interesting museums and some of the best settings for lunch and/or dinner. Its traditional Saturday Bazaar is a wide display of handicrafts in front of the Plaza de San Jacinto.
---
Sport clubs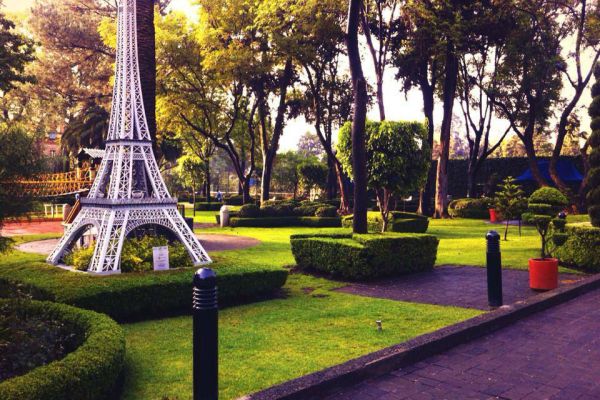 Club France
This institution, with more than 140 years of history, is one of the most important spaces in Mexico City both for the development of sports and for the promotion of social and/or cultural relations between the Franco-Mexican community.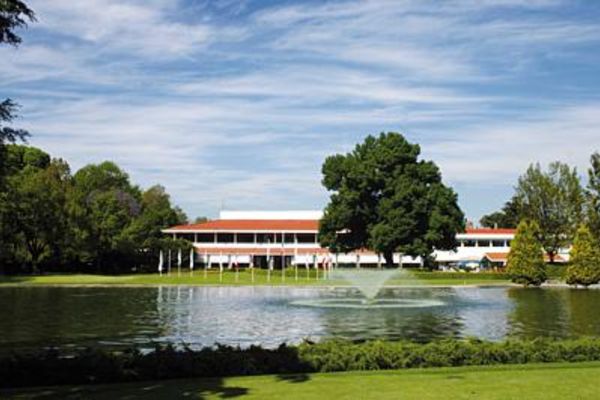 Country Club
In the Churubusco area is this recognized and consolidated golf course with 18 holes long course and 18 holes short course, it is currently an exclusive place for members. It is an indisputable reference when talking about social and sports organizations with the longest tradition in our country.
---
Museums
Diego Rivera and Frida Kahlo Studio House Museum
This place is made up of four buildings: three studio-houses and a photographic laboratory. In 1986 it became an INBA museum and since then it has been dedicated to the promotion, conservation and dissemination of the life and work of both the muralist Diego Rivera and the painter Frida Kahlo, as well as Juan O'Gorman, the architect who designed and built this complex.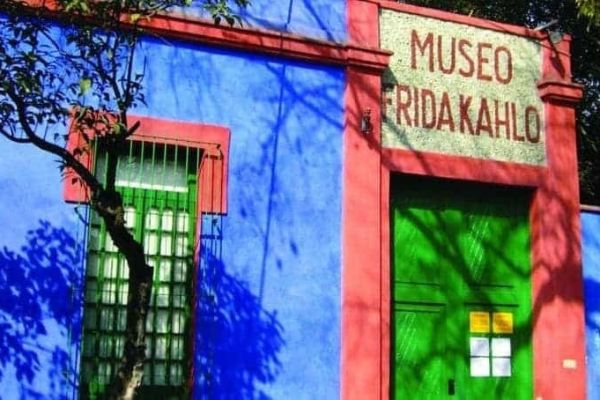 La Casa Azul Museo Frida Kahlo
In this old mansion, the personal objects of the most recognized Latin American artist in the world are housed, as well as some of her important works: Viva la vida (1954), Frida y la cesarea (1931) and Portrait of my father Wilhem Kahlo (1952). ), among other. For art lovers, it will be a privilege to know her former home, as well as the intense relationship that existed between the painter, her work and her house.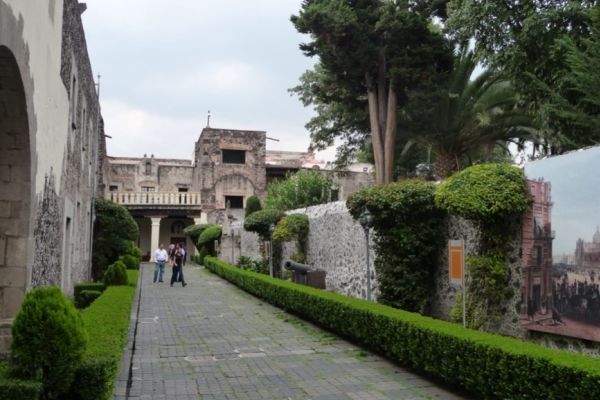 Museo Nacional de las Intervenciones
Located in the former Churubusco convent, this museum shows details about the various battles that Mexico fought against foreign armies such as the United States, Spain and France. Here you can see collections of lithographs, photographs, flags, weapons, cannons, swords, furniture, maps, uniforms and medals, among other items from the various interventions that took place between the Porfiriato and the Mexican Revolution.
Anahuacalli Museum
This museum is the legacy of Diego Rivera, as it houses a collection of more than 50,000 pre-Hispanic pieces distributed in this wonderful mansion (also of pre-Hispanic architecture), personally designed by the muralist. Its walls, made with volcanic stone from the area, create a mystical atmosphere that allows its visitors to take a trip through time.
---
Events
Feria Internacional de las Culturas Amigas
May 31 to June 16
More than 70 countries will present samples of handicrafts, gastronomy and typical products.
Diverso
July 27 and 28
Festival of diversity and the word that will be celebrated through the reading of poetry.
Cantares
27 y 28 de julio
Party for lovers of trova, with workshops and concerts by singer-songwriters with great experience.
International Festival of Performing Arts
August 8 to 18
More than 120 free functions, with national and international presentations.
Fair of Indigenous Cultures, Original Towns and Neighborhoods
August 30 to September 8
Fair that promotes the cultural diversity of the country's indigenous peoples and original neighborhoods of CDMX.
Latin American Film Festival of Mexico City
October 4 to 13
Festival made up of fiction, documentary, short and feature film sections.
International Book Festival
October 11 to 20
Writers, journalists and academics from Mexico will present their most recent works.
Día de Muertos
November 1 to 17
A tradition that manifests itself through the monumental offering in the Zócalo and a community parade.
International World Music Festival
December 6 to 8
Massive concerts with the participation of recognized and emerging groups from the national and international rock scene.
If your stay lasts a little longer, other must-sees in Mexico City that you should schedule in your itinerary is to visit the Historic Center, the Sanctuary of the Virgin of Guadalupe, Xochimilco, Ciudad Universitaria, the Museum of Anthropology and History and the Zona Archaeological of Teotihuacan.